At the Film Festival in Cannes, France, we partnered up with Chopard and Aquafil to craft a multi-coloured carpet with green characteristics at the Chopard LOVE Party.
For more than twenty years, the Swiss watch and jewellery brand has worked in a glittering partnership with the esteemed Cannes Film Festival. In addition to creating the legendary Palme d'Or and all the trophies to be awarded at the closing ceremony, the luxury brand organises unforgettable parties featuring jaw-dropping jewels on display, celebrities and VIPs.
Part of an infinite design flow
For the 2019 LOVE Party theme, every element from décor to cocktails was specially selected – including the custom ege carpet crafted in ECONYL® yarn from Aquafil.
ECONYL® is a brand of regenerated nylon that is made from recycled waste instead of oil and is regenerable an infinite number of times without any compromise in quality. Thus, Aquafil diverts global waste streams from landfills and oceans such as fishing net, carpet and industrial plastic.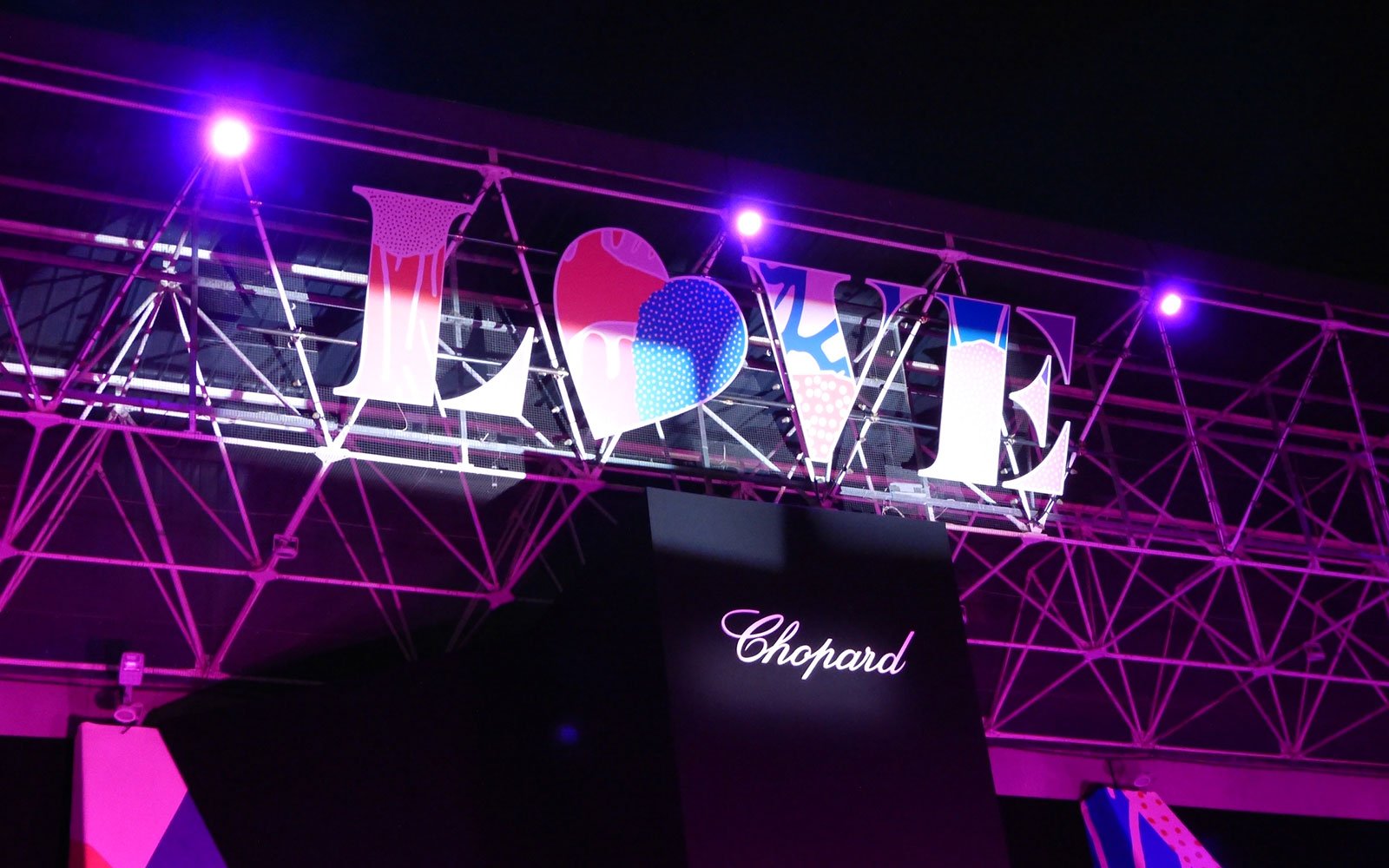 As well as ege carpets, designers use ECONYL® to produce a wide range of textile products such as sportswear, swimwear, bags – and even eyewear.
We are honoured to be collaborating with Chopard this year for their annual LOVE Party. The LOVE Party is one of the stand out red carpet moments at Cannes Film Festival and with Chopard, we are excited to see all aspects of sustainable design, from the jewellery to the carpet, at the centre of this year's festival.
– Giulio Bonazzi, Chairman and CEO of Aquafil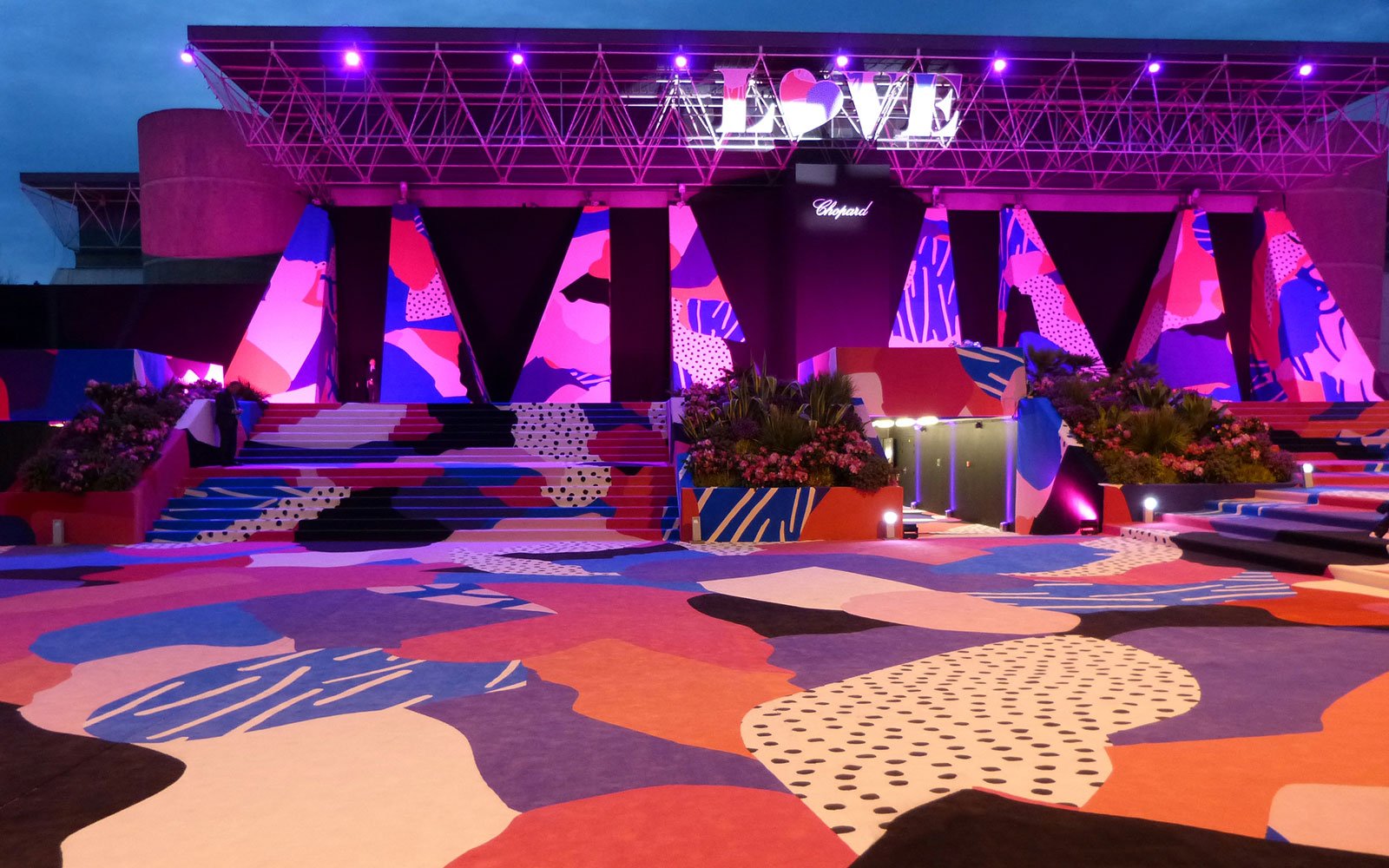 Sustainable partnership
As well as dressing the floors of this annual soiree hosted by Chopard, Aquafil and ege carpets have previously collaborated when fitting the CFDA Awards by the Council of Fashion Designers of America and the Green Carpet Fashion Awards with stately red carpets.
After this high profile celebration of international film, the Chopard carpet will be reused before being recycled. The worn part will be regenerated and the rest repurposed, ensuring that the ECONYL® value creation continues.
Image credentials: @chopard